My philosophy for life is the same as my philosophy for design
Above all else, be bold, fearless, and
unapologetically
yourself.
I'm a huge believer in getting to know a person before you invest in them.
So let me introduce myself, and give you some insight into the person behind You Look Mint.
What do you call a creative with a type A personality?
They say in order to find your dream job you need to look at what you were passionate about when you were 10 years old.
For me that was Egyptology, but honestly I'm prone to overheating and I'm wickedly claustrophobic. So, I became a graphic designer instead.
In all seriousness, though, I love this job. Being creative and becoming my own boss is the coolest thing in the world. I'm passionate about helping others achieve their dreams, and I couldn't imagine a better career than this.
I'm constantly blown away by the successes of my clients, and they truly are my biggest sources of inspiration.
I love working with women who are passionate about doing things differently, and I'm proud to help them create brands & businesses that reflect their unique vision & goals.
Being a designer is more than just creating pretty pictures. It's about sharing journeys, building brands, and helping people connect with each other.
It's also about being brave enough to take risks and stand out from the crowd.
If you're an aspiring designer, I encourage you to get weird, get experimental, try everything, and don't be afraid to make an absolute mess.
 Your style will develop over time, and you'll only get better and more confident. Share your work, make good friends, and don't be afraid to ask for help.
I'm rooting for ya', and my DMs are always open.
Illustrations
or Typography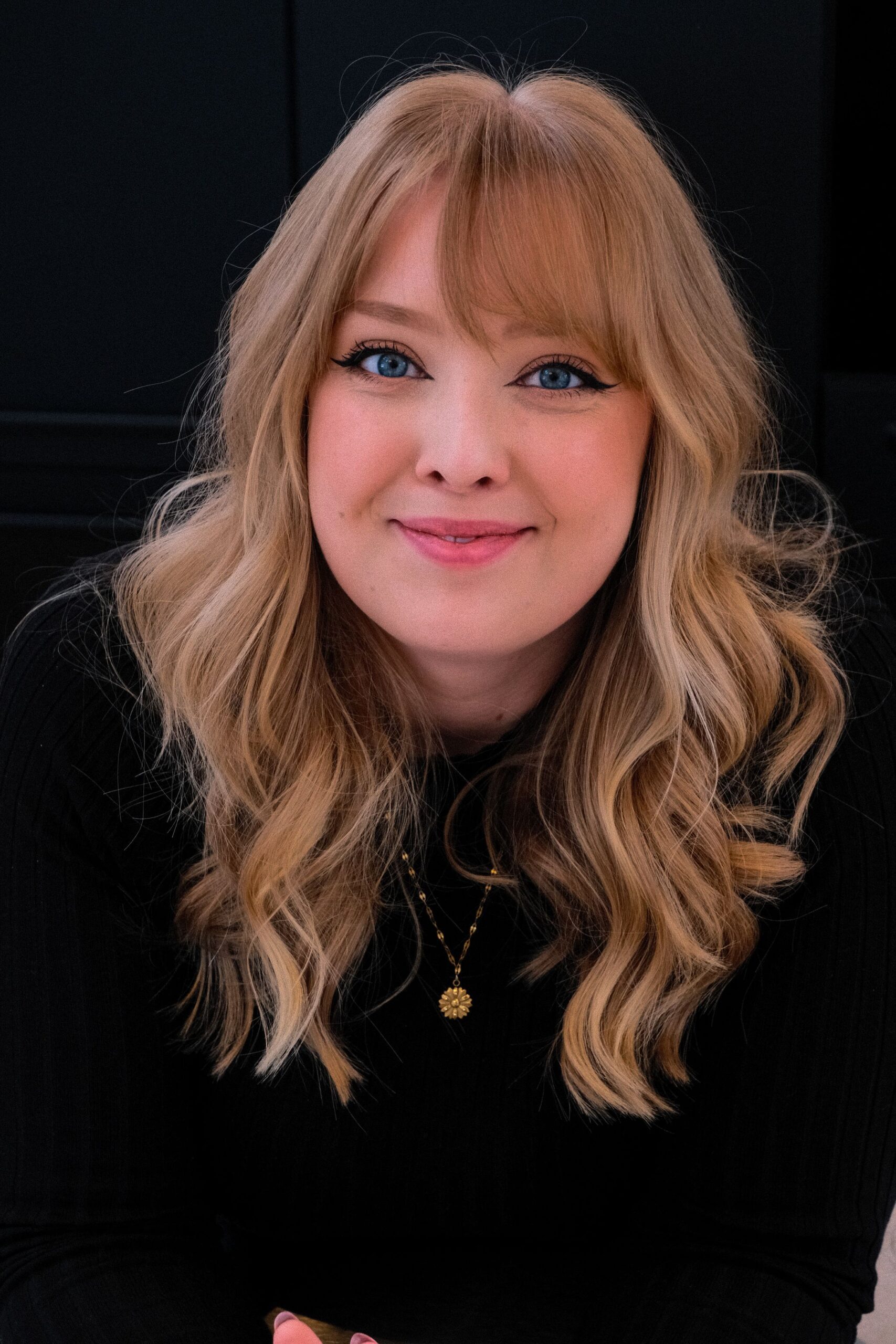 There's nothing worse than a faceless company.
I wouldn't feel comfortable investing in someone I didn't know, and can bet if we're a good fit that you feel the same way.
So let me tell you about myself, that's me in pictures holding an owl, and dragging my husband (Ben) on a hobbit-esque hike.
I'm from Manchester (if that wasn't already obvious 😉) and when I'm not designing I'm big into my hobbies. If I'm indoors I'm reading or crocheting, if I'm outside you'll usually find me (in my big coat) wandering off the beaten path, and usually scrambling up a hill.
Let's do some rapid fire facts!