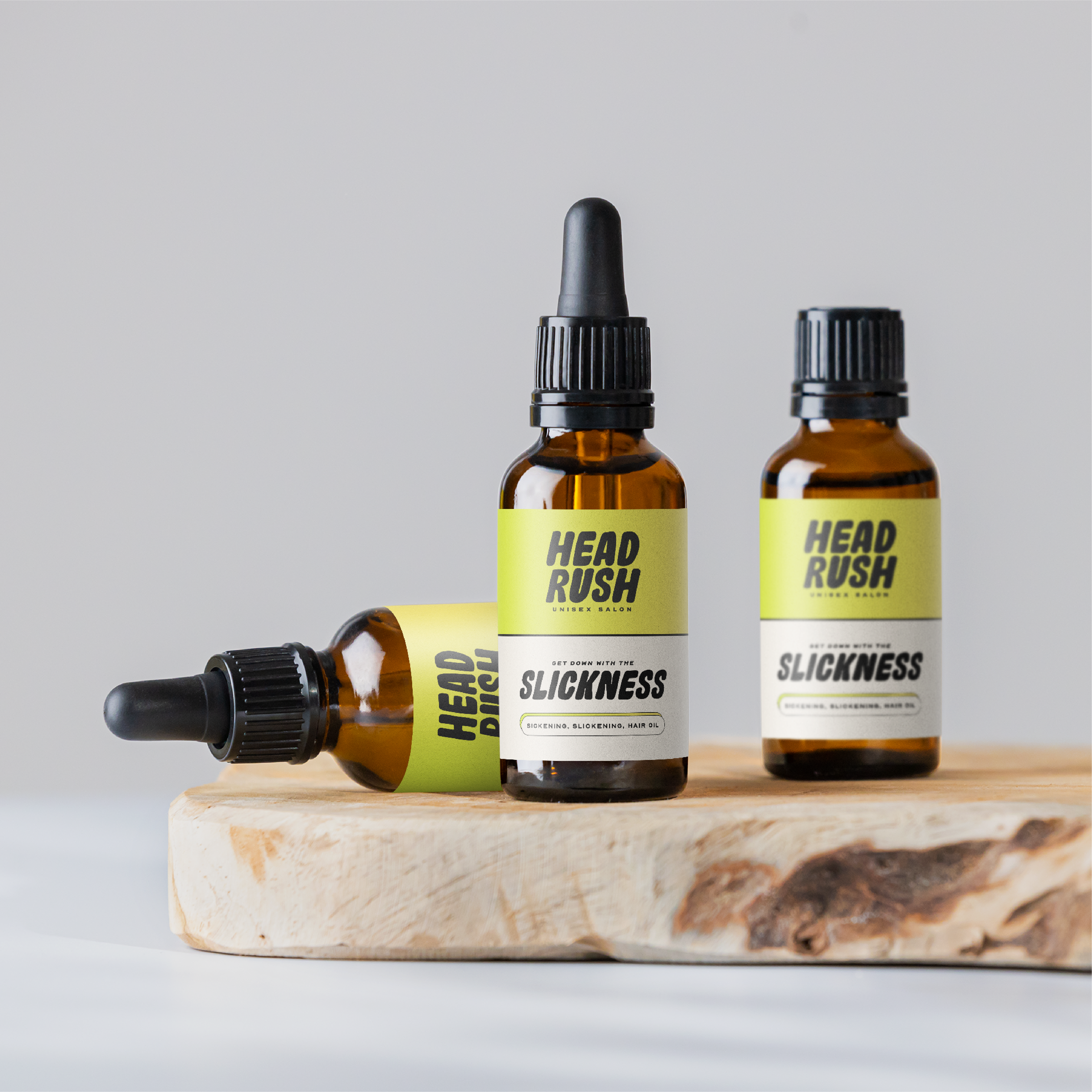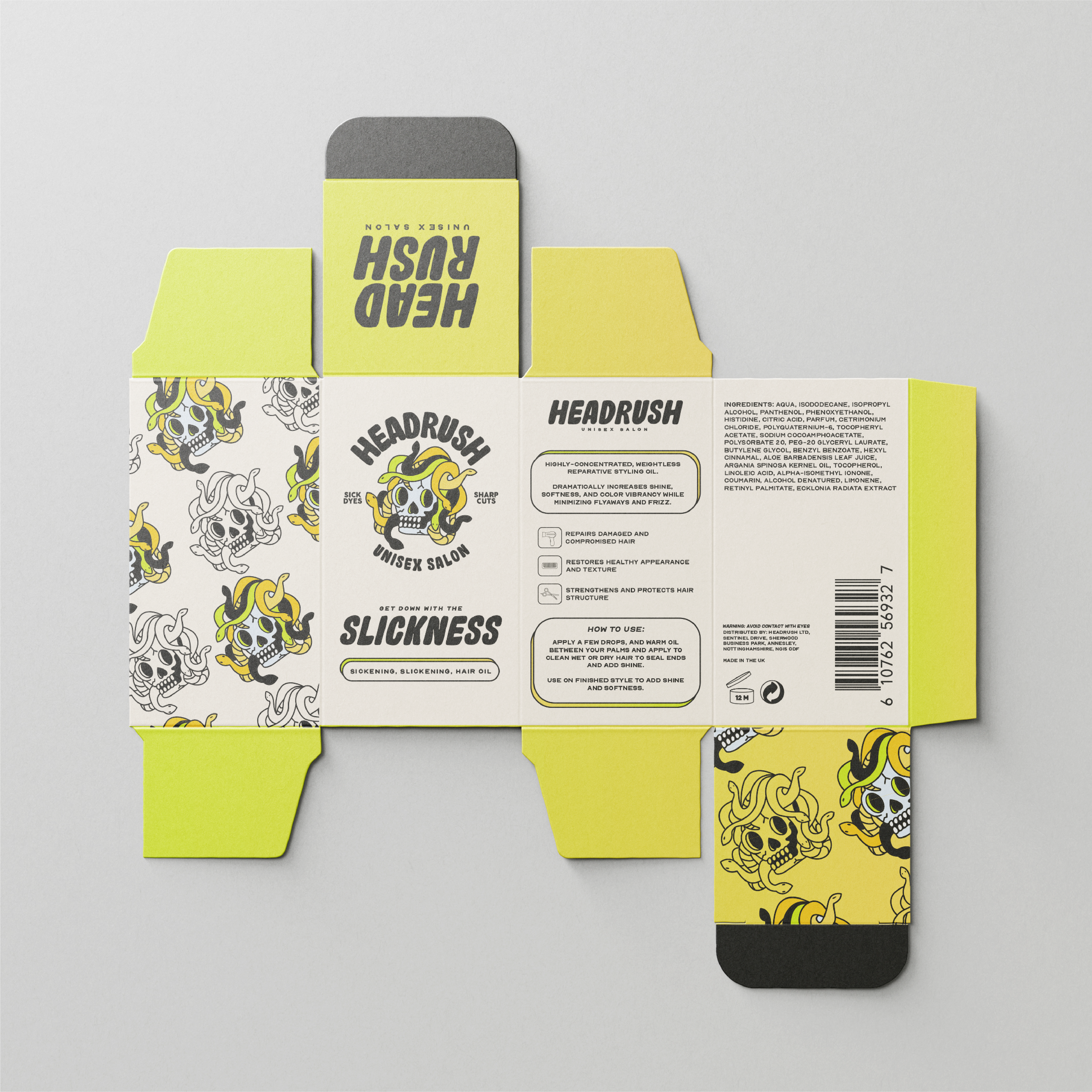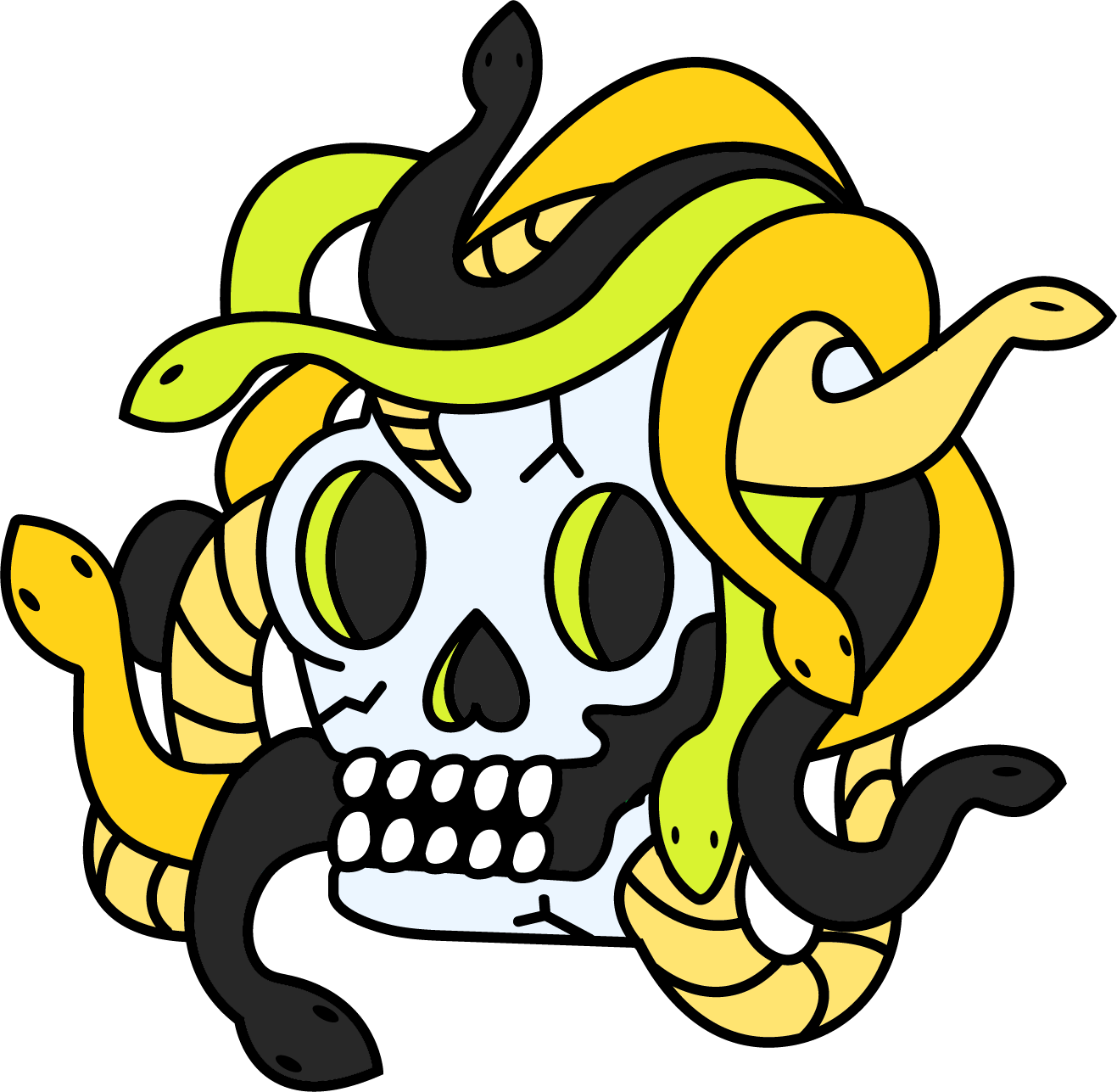 Full Brand Identity Plus Print Design & Illustration.
Headrush is the salon with punk right down to the core. A brand that values individuality and creativity. The salon provides a safe space for people to express themselves and try new things with their hair. With Headrush, customers can expect a unique and edgy experience that will leave them feeling confident and empowered.
Target Audience:
Headrush's target audience includes people who love punk culture, music, and fashion. The salon is a hub for the punk community, attracting those who want to express themselves through their hair and embrace their individuality. Headrush also caters to people who want to break free from the norm and try something new and daring with their hair.