Why I changed my business name
What on earth happened to Sarah Cromwell Designs, and who is You Look Mint?!
As a business owner, your name is everything. It's the first thing people see when they visit your website or social media pages, and it's what they'll remember when they think of your brand. But what happens when your name no longer represents who you are or what you stand for?
That's the dilemma I found myself in, which is why I decided to change my business name. In this blog post, I'll explain why I decided to finally say goodbye Sarah Cromwell Designs, and hello You Look Mint Studio!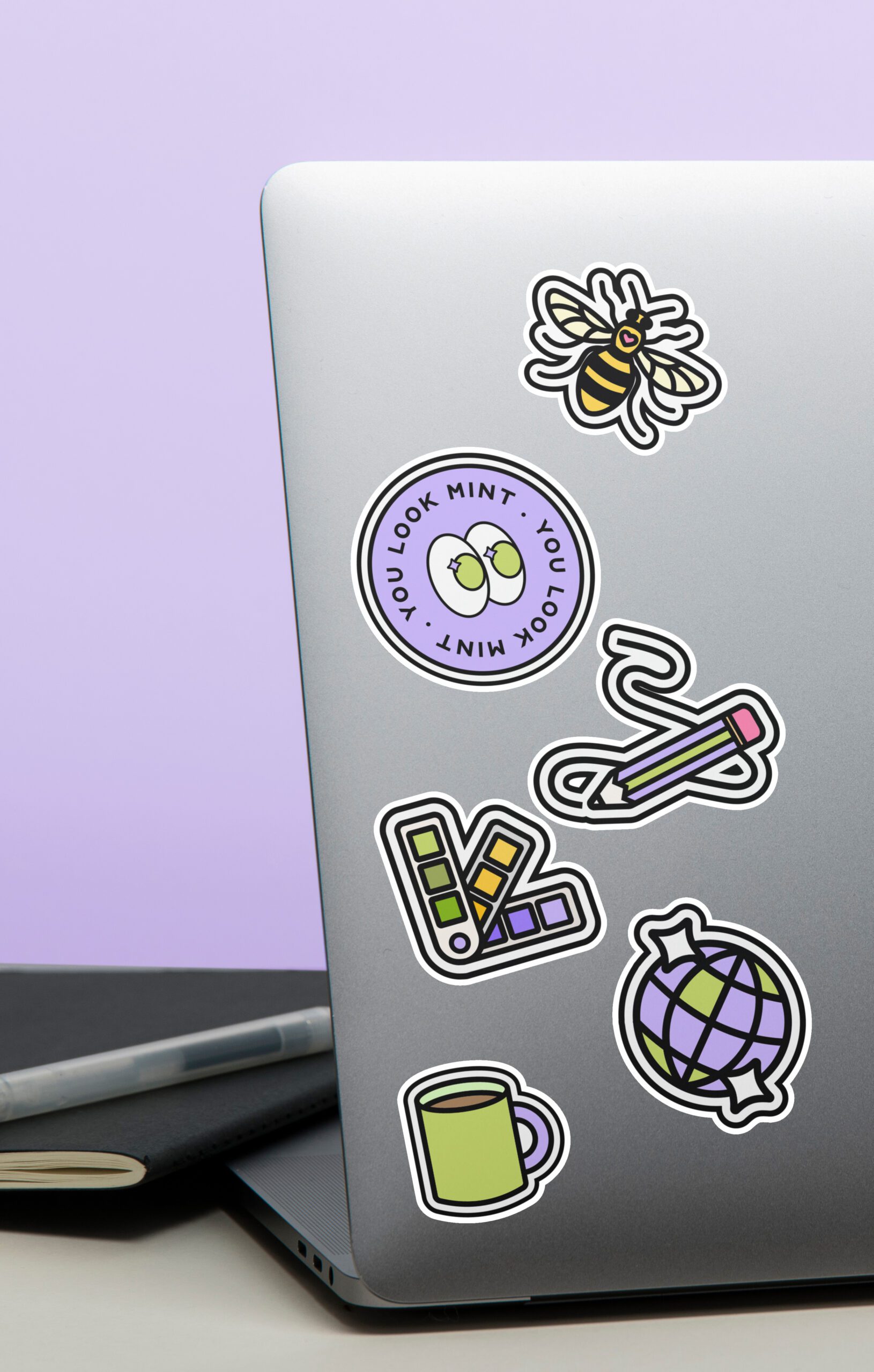 It all started with a random Instagram username.
When I started posting my work on Instagram in 2021, I had no intention of it becoming my full time job, let alone a business. But as it grew, I began to feel less and less comfortable with my official name being a random username that I'd put absolutely no thought into. It didn't feel like it aligned with my long-term goals, and to be frank, I just outgrew it.
Also, with my full name being my business name, it made it really difficult to separate my business from myself. Sometimes it felt like I was my brand, as opposed to running an actual business. When those lines start to blur, so do boundries, that's when I knew I needed a change.
The new name, You Look Mint, is a nod to my northern roots. I'm from Manchester, which is in the north west of England. Mint is northerner slang for something cool, or awesome. And that's exactly how I want my clients to feel when working with me, and how I want their final branding to be perceived by their audience. I want your customers to look at your new branding and say "wow, they look awesome!"
I know changing your business name can be scary, but it's all part of the growth process. As your business evolves and expands, your name may need to evolve with it. 
So, that's why I changed my business name.
Same Sarah, just a new name that aligns better with my goals and vision for the future. I'm excited to see where it takes me and my brand, and I can't wait to share more with you!